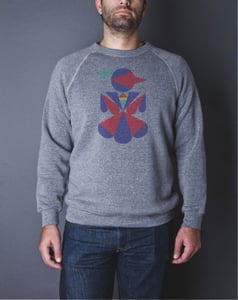 $

65.00
Announcing the first non-tee addition to the MWC family. I felt it appropriate to break out a sweatshirt for two specific reasons. Firstly, it's freezing out, and secondly, Midwest Coast is now Midwest Collective, and a new name should come with some new gear, right?
Anyway, the deal here is, we're taking the softest sweatshirt known to man, the Hozell Gym Class Hero sweatshirt in Heather Grey to be exact, and throwing whatever MWC graphic on it that you'd like. Revolutionary? Not really. Custom? Oh yes.
Choose the size that you'd like, then shoot me a message via the Contact page to let me know which design you want, along with size and placement. Maybe you want a sneaky rib hit, or want to go big on the chest, it's up to you, Jr. Designer. I can even send you a preview of what your custom sweatshirt will look like per your request before the ink hits the cotton.